Marsha
Marsha is a first-principles rethinking of what a Martian habitat could be – not another low-lying dome or confined half-buried structure but a flexible, multi-level, corridor-free home flooded with diffuse natural light and 3D printed using Martian resources. It is born of a careful response to the Martian environment and a synergy between architectural, structural and construction principles with the crew's experience at the center. Missions present stresses and challenges that can't be solved at the operational level and must be addressed spatially. Marsha addresses these issues and more, marking a radical departure from prior habitat schemes.



A vertically oriented cylinder is the best formal basis for a surface habitat. It is the most effective way to reduce loading and maximize usable space since it allows usable space to be aggregated vertically with vertical walls and a compact footprint, keep hoop stress and uplift forces manageable.

This configuration lends itself well to joining and separating mission activities in a meaningful way by level, avoiding the need to divide one large area into many small, confined spaces. In the context of additive manufacturing, vertical cylinders are also inherently the most construct-able shape. Inside, a "double shell" system separates the architectural space from the pressure vessel subject to external conditions, allowing the interior to be high mass-optimized to serve the creation of habitable spaces. The space between the two serves multiple uses including natural daylighting, circulation and maintenance access.



The first towards construction of a prototype was the formulation of a construction material. At our direction Techmer PM formulated a high-performance "Martian polymer": a basalt fiber-reinforced polylactic acid. This material was novel in that it used a "biopolymer" that can be made from plants high in polysaccarides (sugars) combined with volvanic rock that is known to be relatively abundant on Mars (and the Moon). Eventually, humanity will leverage in-situ resource utilization (ISRU) technologies to eliminate the dependency on rockets to transport materials from Earth and enable scalable construction on Mars.
Our polymer was validated by a third-party lab and proven to outperform concrete in many relevant metrics including tensile and compressive strength, durability under extreme temperatures and higher ductiliy. Being lower atomic mass, it also promises superior cosmic radiation absorption as compared to concrete. It is also an effective thermal resistor.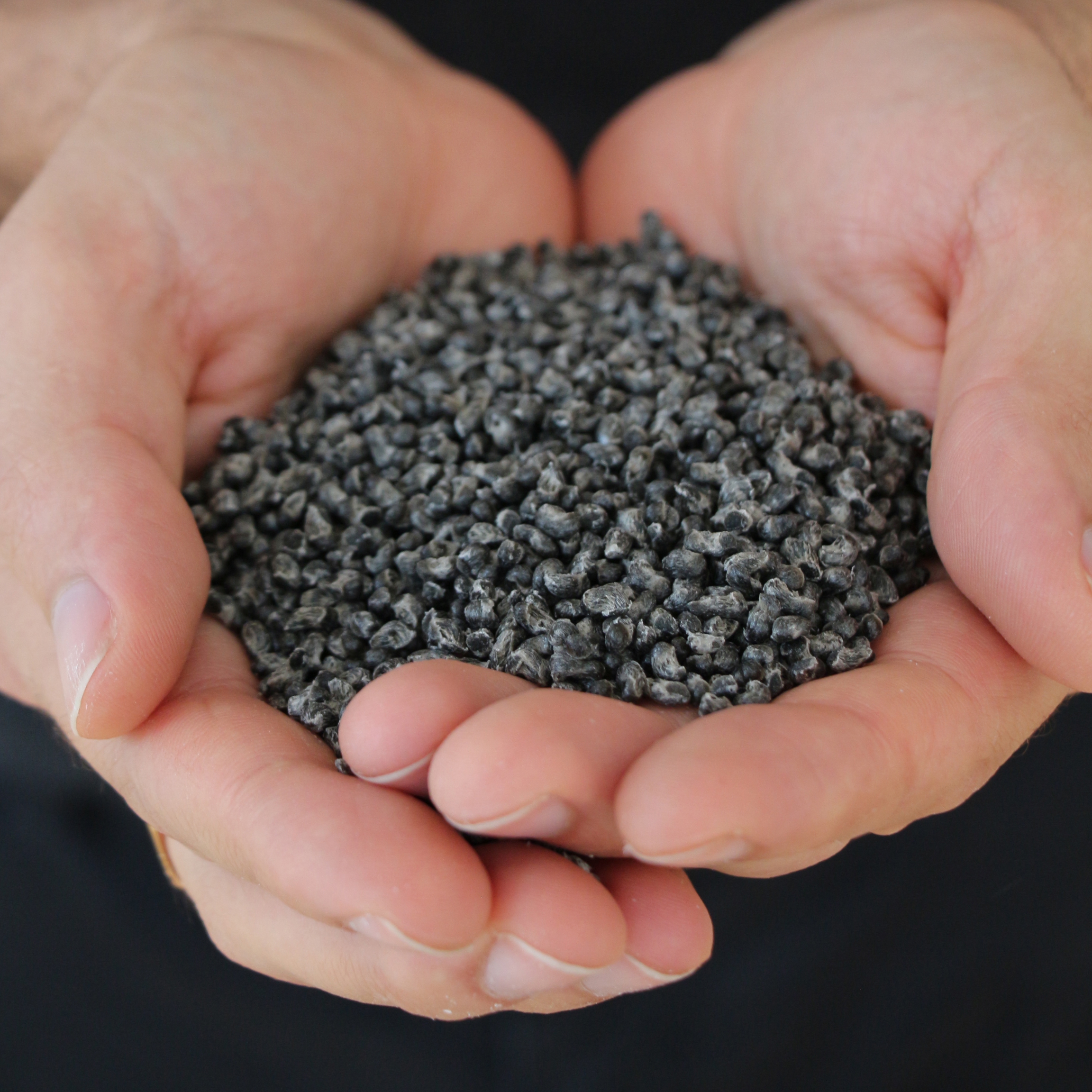 Once the material was validated, it was only nine weeks until AI SpaceFactory progressed from basic tests to successfully printing, in 24 hrs, a large cylinder designed to hold twelve-hundred gallons of water complete with prefabricated wall penetrations dynamically placed and sealed. At this point, our work had validated by NASA with endorsements totaling $109,000 which were invested in further development.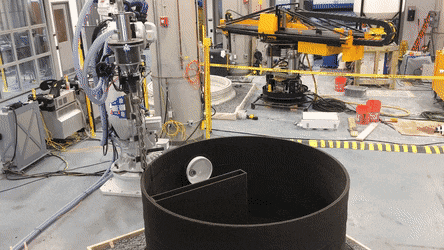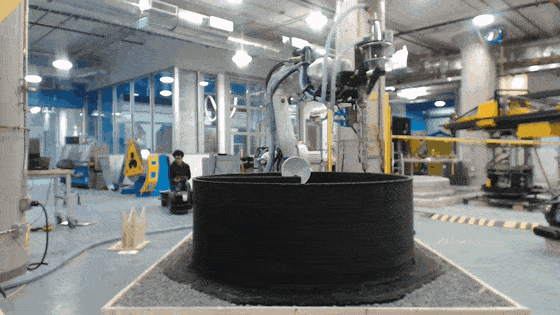 Lessons learned from prototyping and construction were applied to the Design Phase II:



On May 4th, after three phases and $1.6 million awarded, the Challenge came to a dramatic conclusion at Caterpillar's demonstration facility in Peoria, IL. Forced to print until the last second of allowable time, the team I led at AI SpaceFactory nonetheless won the grand prize of $500,000 by successfully printing a 1:3 scale prototype of the primary structure. Several documentaries have featured this effort, including Tech Insider, Seeker, and the YouTube Originals series The Age of AI, hosted by Robert Downey Jr.


---
Project Team

Design Phase 1
Jeffrey Montes (principal designer)
Sima Shahverdi
David Malott
David Riedel
Michael Bentley
Tony Jin


Construction Phase 1
Jeffrey Montes
Christopher James Botham
David Malott


Construction Phase 2
Jeffrey Montes
Christopher James Botham
David Malott


Design Phase 2
Jeffrey Montes


Construction Phase 3
Jeffrey Montes (team leader)
Christopher James Botham
David Riedel
James Earle
James Coleman
Amit Adhikaree

---
Consultants & Partners

Design Phases

Structural engineering - Thornton Tomasetti
Dennis C.K. Poon, Chi Chung Tse, Saravanan Panchacharam, Hao Chen
Mechanical/ structural testing - Simpson, Gumpertz & Heger
Lighting design – Arup
Haniyeh Mirdamadi
Concrete engineering consultant– Dr. Victor Li (University of Michigan)
Polymer design – Techmer PM
Alan Franc, Tom Drye
Mars geochemistry consultant– Dr. Scott McLennan (Stony Brook University)
Planetary physics consultant – Dr. Philip Metzger (University of Central Florida)
Systems and civil engineering consultant– Dr. Paul van Susante (Michigan Tech)
ISRU consultant – Dr. Kris Zacny (Honeybee Robotics)
Basalt construction consultant– Rodrigo Romo, Kyla Edison (PISCES)
Building energy performance consultant- Duncan Phillips (RWDI)


Construction Phases
Autodesk Technology Center Boston
Virginia Tech Center for Design Research
Macromolecules Innovation Institite at Virginia Tech


Acknowledgements
The construction effort was a major endeavor requiring the support and expertise of outside persons and institutions.
The team is grateful to Techmer PM for taking a business risk, formulating the Marsha-α polymer and delivering it in a timely manner.
It is hard to properly acknowledge the game-changing support from Autodesk Technology Center Boston. Without their training, expert advice and zen-like patience, this project would not have been possible and members of the Marsha-α team would be working on less interesting projects today. Thank you to Adam Allard, Joe Aronis, Stefanie Pender, Taylor Tobin, Athena Moore, Adam Day, Zack Tenaglia, Josh Aigen and Hannah Rossi.
Virginia Tech Center for Design Innovation supported the effort with an equipment loan and by lending their hands-on help in Peoria during the final print. Thank you to Nathan King, Bob Dunay, Joseph Kubalak, Benjamin Woods, Kaelum Hasler, and Callan McGill.
Caterpillar Edwards Demonstration and Learning Facility, where the final event happened, showed great professionalism and made every effort to accommodate last-minute needs while maintaining a safe environment.
Finally, thanks to NASA Centennial Challenges and for their vision in creating this Challenge. It has changed the course of Space technology and changed the course of the team's careers for the better.